Luxury Morocco Tours

with Sahara Desert Journeys...
Sahara Desert Journeys is the local travel company in Marrakech. Our mission is to provide outstanding service to each of our clientele and partners.
Luxury Tours of Morocco strives to ensure that every client is completely satisfied. Our mission is to earn customers every day through our passion, innovation and commitment to excellence.
Our travel company is recognized for professionalism,personalized Morocco tour service and imaginative itineraries that facilitate us to provide clients with the most unforgettable experience. We are fully equipped to assist you in planning organizing and satisfying your needs for private Morocco tours, inducement and individual tours and excursions.
A Luxury Tour in Morocco with us is the ultimate travel experience, out most comprehensive tours come complete with 4x4 or minibuses, you will enjoy camel ride and Sahara excursion with dinner accompanied by a local Berbers. Book your Moroccan desert safari with our experts, and take the hassle out of planning your Morocco luxury tour, as we offer flexible policies.
LUXURY TOURS FROM MARRAKECH:
Book Online your Morocco Luxury Holiday Packages departure Marrakech city towards Sahara desert.
Enjoy the luxury in the lap of Desert with the Marrakech VIP tour packages which take you to feel the beauty, glamour and charm of the place.
Explore the warm hospitality in Morocco and amazing tourist spot to enjoy the trip in a luxurious way.
LUXURY TOURS FROM CASABLANCA:
Book online Marrakech luxury tour packages which are designed to immerse you in pleasure that surely rejuvenates your memories.
We organise Morocco luxury tours from Casablanca which takes you to indulge in the exciting experience with a view of the amazing sites , Sahara desert, and you stay at the 5 star hotels and camps which makes your Morocco trip unique and exciting.
MOROCCO VIP TOURS / LUXURY TOURS
LUXURY TOURS
Sahara Desert Journeys offer premier excursion across Morocco in luxury style, with unique and comfortable transport to visit best destination as we offer tailored packages in Morocco to experience the many things to do in the emirate.
Our mission is to offer Luxury Morocco tours to visitors with the opportunity to discover the roads less travelled and the hidden gems of Morocco between the airport and Sahara desert, between the picturesque Atlantic coast beaches and the breathtaking Atlas mountain range.
All of luxury tours are designed to experience the hospitality, travel in Morocco with real experts, including our multi-lingual drivers and guides, who are all certified and dedicated to offering customers a safe and truly first-class, inspiring and informative experience.
Contact us
Contact us
Price Quote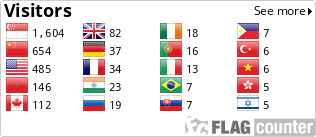 PHONE :

+212 6 90 98 51 98
PHONE/WHATSAPP :

+212 662 48 36 26
Morocco private

and guided tours to

Sahara desert
Phone +212 6 90 98 51 98
Phone/WhatsApp +212 662 48 36 26 Email contact@saharadesertjourneys.com