Morocco tours

with Sahara Desert Journeys...
Sahara Desert Journeys is a local moroccan tour company and small family business, run by berber persons who were born and grew up in the sahara desert of erg chebbi in the south-east of Morocco . Their parents were living as nomads in the desert ; looking after their animals and and also organizing caravans for trading with others from other african countries like Algeria, Mauritania , Mali, Sudan and Senegal .
As the borders have been drawn later between countries which share the Sahara, it is no longer possible to cross into Algeria, Mauretania, Mali or Sudan for trading . Beside that, The change in climate also effected the lifestyles of the nomads. As it got more and more dry, the rivers and lakes dried up and left carvings in the landscape. The grass soon disappeared leaving a barren land unsuitable for grazing animals. All these factors oblige a lot of Nomad families to look for an other new life style.
Barak and his family were among the ones who used to live in berber tent, and now live in mud house in small village in the middle of the sahara desert because of the raisons montined before.This new style of life helped Barak alot ; it offered for him the oportunity to meet tourists who were visiting the area and worked for them as a camelman during their cameltrekking, telling them about his life and culture, which is how he learned more to speak english and other languages.
After many years working as a camelman , he decided to get his driving lisence. As some companies in the tourism industry offered for him to work as a guide and driver at the same time, he did that , and got a big experiance.
From all these deferent jobs, Barak learned a lot about nature ,culture, traditions, history and about all morocco in general. All this knowledge encouraged him to create his own campany so as to show his guests all what he learned.
Of course , Barak knows that travellers want to get off the beaten track to see and experience the real Morocco. He knows also that travellers appreciate reliable transport, good company and a comfortable nights sleep at the end of a long, eventful day, that s why he always offers unique and flexible itineraries for the best experience in all over morocco (imperial cities,sahara desert, atlas mountains, the coast....) with reasonable prices, including transportation and accommodation , and also provides trips that suits many tastes, private guide who has knowledge and experience and a variety of activities which satisfy the needs of any client to the highest degree such as camel trekking, hiking, sandboarding, birdwatching starwatching ,archeological and historical exploration, visits to local Berber families and visits to Souks and weekly markets.
We know Morocco,we are proud of our culture and traditions and genuinely enjoy sharing our passion for all what our country has to offer. We are willing to show it to you how it is and experience it in your own, and we encourage you to visit us soon and to join us in Magnificent Trip!
Welcome to Morocco.
"In Morocco, it's possible to see the Atlantic and the Mediterranean at the same time."
Tahar Ben Jelloun
The camel never sees his own hump, but that of his brother is always in his eyes.
(Moroccan Proverb)
Price Quote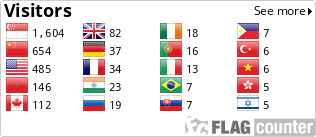 PHONE :

+212 6 90 98 51 98
PHONE/WHATSAPP :

+212 662 48 36 26
Morocco private

and guided tours to

Sahara desert
Phone +212 6 90 98 51 98
Phone/WhatsApp +212 662 48 36 26 Email contact@saharadesertjourneys.com